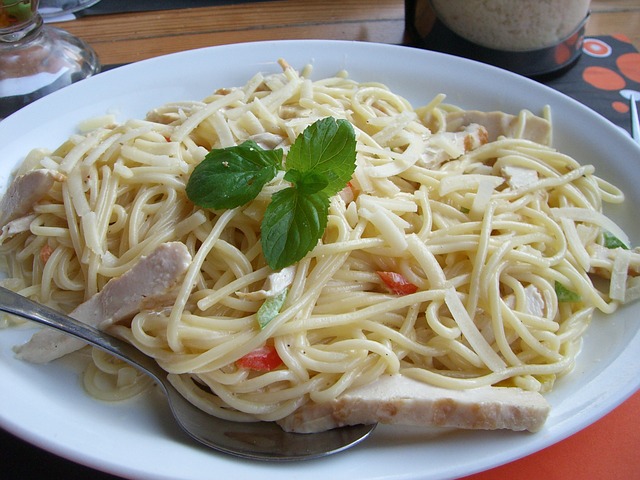 Italian Chicken Breast
INGREDIENTS :
1 pkg. Louie's Famous Italian Beef Seasoning
4 Chicken Breasts
1 lb. Linguine
DIRECTIONS
Brown chicken breasts in large skillet.
Add Louie's Italian Beef Seasoning and enough water to cover the chicken.
Cover and simmer until the chicken is cooked (about 20 minutes).
Cook and drain linguine according to the directions on the package.
Serve chicken breast over linguine.
BACK TO CHICKEN RECIPES