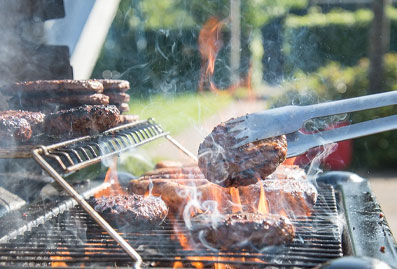 Italian Hamburgers
INGREDIENTS :
1 pkg. Louie's Famous Italian Beef Seasoning
3 lbs. Ground Beef
2 Eggs
16 oz. Spaghetti Sauce
10 Slices of Mozzarella Cheese
10 Hamburger Buns
DIRECTIONS
In a mixing bowl, mix Louie's Italian Beef Seasoning, ground beef and eggs together.
Portion into 10 patties.
Cook patties on the grill or under the broiler until done.
Heat spaghetti sauce.
Place burgers on bun and top with mozzarella cheese and sauce.
BACK TO BEEF RECIPES